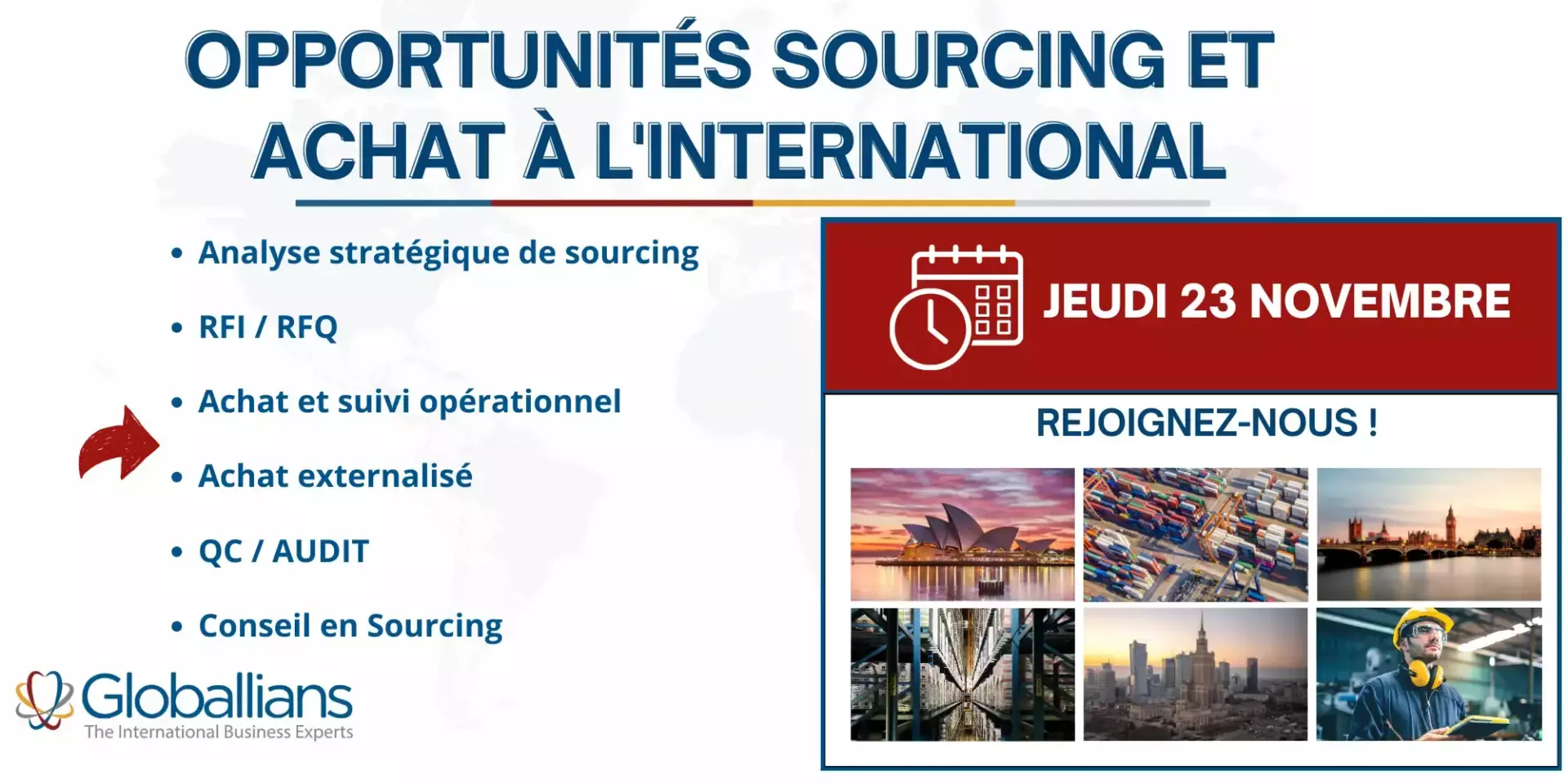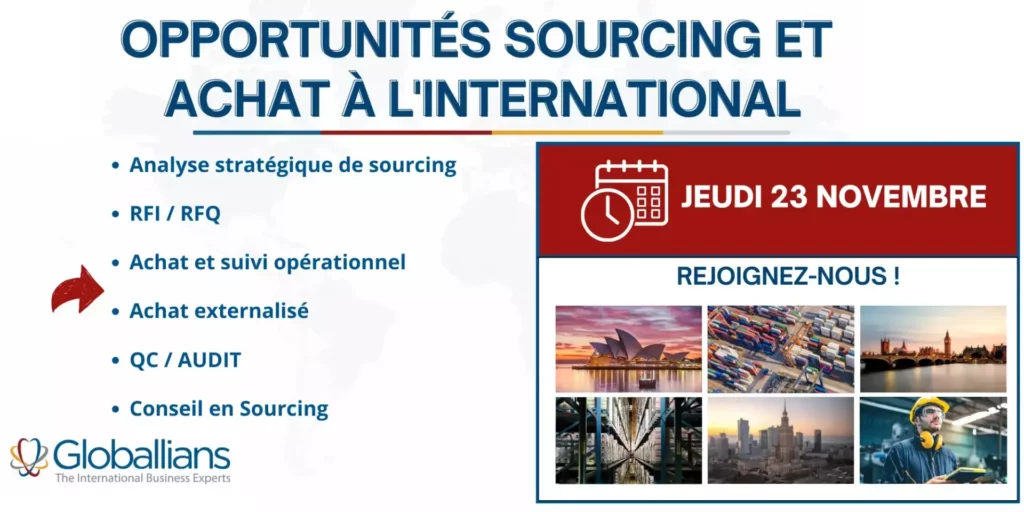 📣 One-to-one one-hour meetings with the country expert of your choice, specialized in sourcing!
The challenges of sourcing, securing and optimizing the supply chain have never been so central to corporate strategies in a rapidly changing international context.
During this one-day event, you'll have the opportunity to make an appointment (1 hour) with experts from the Globallians network, present in over 60 countries to answer your supply-chain issues, sourcing assistance and international supply flows. 🌟
You will have the unique opportunity to:
🌐 Expand your network: Meet major industry players, and develop valuable relationships.
🚀 Acquire new skills.
🎯 Explore opportunities: For careers, business partnerships and international collaborations.
Whether you're an industrial company, a service provider, a major corporation, an ETI or a SME, don't miss this unmissable event in a context of global supply-chain relocation. 🌍