Globallians was born of a simple observation: companies with international projects have specific needs in each country in which they wish to expand. And yet, each market has its own specificities, habits, and relational fabric, which only specialized experts are in a position to understand.
That's why, almost 10 years ago, we set up a network of independent international support companies (SAI), founded by French-speaking business leaders who share multicultural skills and fundamental values.
Our experienced team is made up of experts in international project support, with local roots in the destinations they cover. Drawing on our know-how and our commitment to our customers' success, we work closely with local companies and public and private ecosystems to help them seize the opportunities offered by international markets.
Customers successfully supported internationally.
Projects managed per year.
Accreditation as official experts
Years of country and multi-sector expertise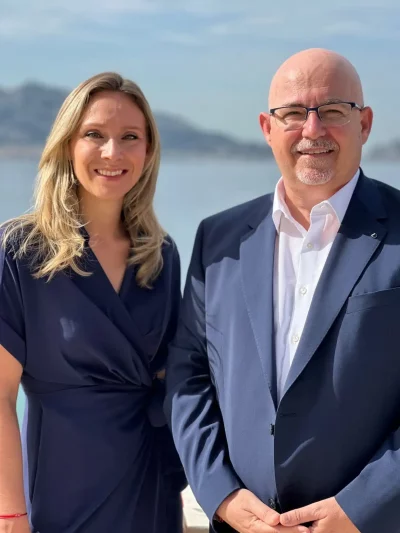 It's a great honor and a great pleasure for us to co-chair France's leading international business support network.
Over the past ten years, Globallians has built up a solid, internationally recognized network of experienced entrepreneurs and structures sharing the same human vision. To date, we have nearly 500 experts covering more than 60 countries.
Our mission at Globallians is simple: to offer quality advice and operational support to accompany our partners and customers in their international expansion, whatever the target market. We are proud to support over 1,300 projects every year.
Striving for excellence, collaboration, respect, and transparency are the values we wish to share with you."
Myriam DEBES and Jean-Pierre LABRY